Depression and Chocolate - What's Not to Love?
---
Chocolate - the wonder drug?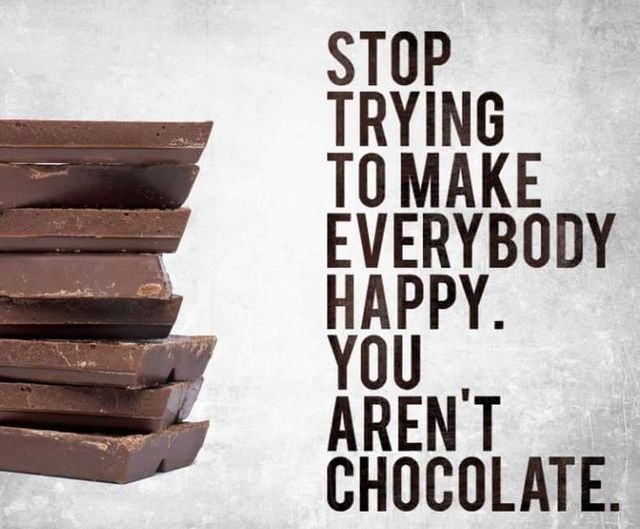 Okay, okay, I totally understand. 
Chocolate is NOT a drug.

BUT, if it was, I would need a 12-step program. 
(And please, please, do not send me hate mail about how I am talking down about drugs, addiction, depression or any of that, because I can totally discuss the reality of ALL of that sh** - it has impacted me and some of the people I love the most. So, I am just coming from a light heart, not a mean heart, okay?! Please chill and read on, because I am going to share a recipe with you that will rock your chocolate world.)
What is it about chocolate and depression? Do YOU crave it when you are feeling down like I do? Scientists will say it is something about endorphins and serotonin and all that. I think it might have more to do with the memories of childhood, mom and sweet treats that trigger all the good feelings. Whatever it is, there is something about chocolate that lifts my spirits. BUT, it also expands my waistline...
These Will Be The HEALTHIEST Brownies You Have Ever Eaten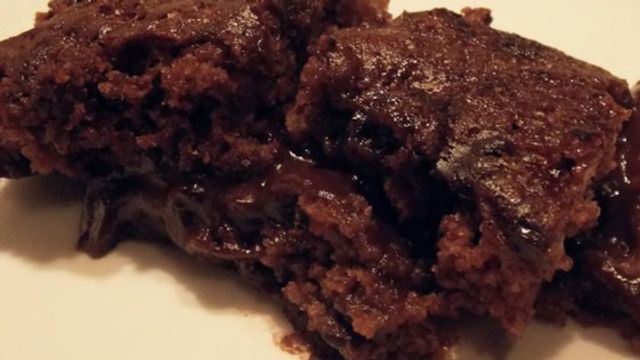 Because I am a chocoholic, and I want (NEED?) to eat it as often as my waistline allows, I created this recipe. 
This is far healthier that any brownie you have ever eaten, and it is pretty simple to make. Now, when you look at the ingredients you might recoil in horror and decide that I have lost my mind. LOL. But hang in there, believe me, this recipe will rock your world. 
Shanna's Secretly Healthy (and yet oh so delicious) Brownies
These dark and delicious brownies are veggie-based, gluten-free, low sugar and higher in fiber than many chocolate treats. Enjoy! 
1 15-ounce can of unseasoned black beans, rinsed and drained well
3 Tbsp cocoa powder
½ tsp baking powder
½ tsp instant coffee or espresso powder (optional, but not really)
½ tsp salt
½ cup quick oats 
⅓ cup vegetable oil
½ cup honey (or packed brown sugar) 
2 tsp vanilla extract
⅔ cup dark chocolate chips
Preheat your oven to 350 degrees. Prepare an 8x8-inch baking pan with spray oil, butter or parchment. Mix all ingredients, except the chocolate chips, in a food processor or blender. Process until everything is smooth. Stir half of the chocolate chips into the batter. Spread the batter in the prepared pan and sprinkle the rest of the chocolate chips on top. Bake for 15 minutes. Let cool completely. These are very soft and tender, but they will firm up as they cool down. Cut into squares and enjoy! 
Honey tip: Measure and pour out the oil first. Without cleaning it, use the same measuring cup for the honey, which will now pour out easier. 
(IF you try to eat these while they are warm, they will just be a gooey mess, but hey, if that gets you through the day, then go for it!!)
I published this recipe in my magazine - Natural Awakenings. It's all about holistic health and wellness, and we ALL need more of that in our lives.  We publish every month, and all the content is free. We print about 14K in Oklahoma, but they are grabbed up really quickly. Thankfully, all of the content is available ONLINE, too.  Go read the magazine online on my website - www.NAOklahoma.com  (The NA stands for Natural Awakenings.)
ALSO, if you love great healthy recipes like we do, then we send some out every month in our mid-month newsletter. It's just a little bit of deliciousness from me and Mark to all of our readers at the magazine. You can signup for the newsletter on our website when you go read the magazine, or you can sign up right here  - Newsletter Signup
Now, just add a cup of coffee, and I'm all set. ENJOY