The Battle of the Dandelions!
in
Life.....As We Know It
---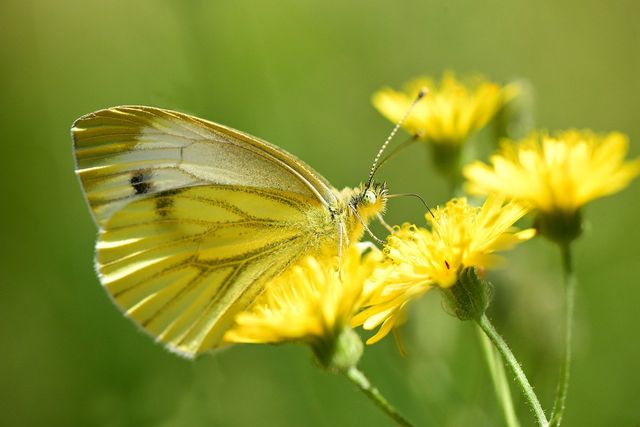 Sure, April showers bring May flowers, but they also bring weeds. In the constant battle over our front yard, the dandelions seem to be winning. They thrive in the complete shade of our huge oak tree and in the full sun closer to the driveway. My hubby, Mark, is constantly looking for ways to drive the little yellow puffballs out of our yard permanently. 
This has led to a few battles between us. He is looking for that perfect green putting lawn, while I like to grow things
wild and unruly
.
 He has even considered, dare I say it, chemicals. Every time our neighbors call up the chemical squadron to douse their lawns, Mark stares wistfully at the trucks and the men in their hazmat suits. 
(Okay, they aren't wearing hazmat suits, but I got a whiff of what they were spraying, and I think maybe they should!)
 Anyway, when I caught Mark furtively taking down a phone number "just in case" I came up with a few suggestions of my own. 
Goats vs poison ivy? The goats win!
First, goats. He laughed. I was quite serious. Years ago, before we married, I had a small property that was infested with poison ivy. So, I rented a herd of goats. They were adorable and ate every bit of the itchy stuff. Actually, they ate everything they could reach. All I had to do was supply water to the herd for two weeks while they munched away. It was glorious. And my property was naturally fertilized.
But, of course, that was a two-acre plot, and maybe a herd of goats would be a bit much for my neighbors to handle in the heart of the city. I can just see headlines after the goat crew escapes and eats some exotic and expensive shrubbery next door. 
Have YOU ever eaten dandelion?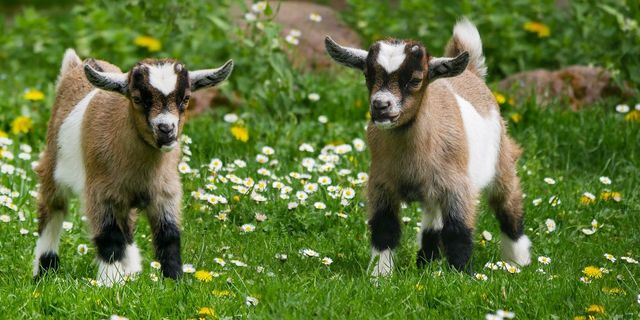 Okay, on to the second idea. We eat them! What about dandelion greens in salad? Or dandelion wine? My dad told stories about growing up right after the Great Depression and how they had to gather wild foods. He says dandelion has a peppery bite, like some of the fancy lettuces you can get now. Being aware of chemical overspray in the front yard, my doggie's deposits in the backyard, and the possibility of little (although I am sure they would be nice and crunchy) insects, all the dandelion I gather is washed thoroughly. 
Haha! In the battle of Shanna vs. Mark - I win!
For now, our lawn is still wild and unruly—just the way I like it—and I'll let you know how the wine turns out. This whole lawn debate has inspired us to consider a new department for the magazine we publish (Natural Awakenings Magazine). We are going to start an herbal remedies section where we discuss all the health benefits of plants, even those we might think of as weeds!
Anyone can read the magazine for free! Get the digital edition of the magazine when you sign up for the monthly newsletter. Visit our website - NAOklahoma.com -  and look for the big, green button that says "Sign Up Now." While you are there, take a moment and send us an email. We love to hear from our readers. Every time we hear that someone was inspired by an article or story, WE GET INSPIRED BY YOU, TOO! 
May your spring be filled with happiness, love and joy. And fewer weeds.