Forget date night! The secret to a happy relationship is not dinner out, it's massage in!
in
Stress Reduction
---
Giving and receiving massage between partners is better than date night in so many ways.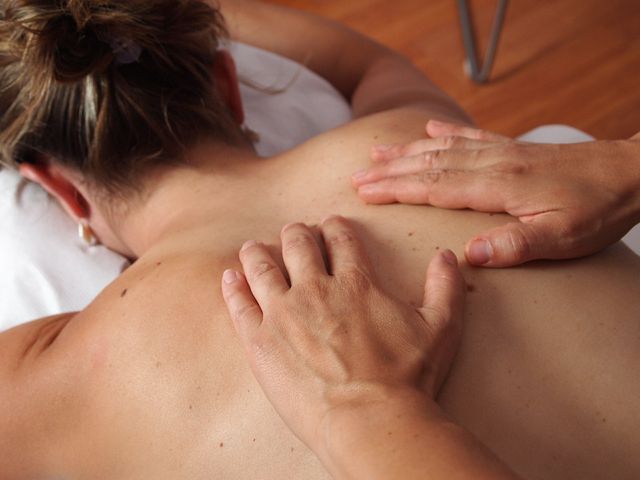 The secret to my happy relationship is not date night or dinner out, although those are great ways to have fun together. The SECRET is MASSAGE!
Now, neither Mark nor I are professional masseuses. But so what? In our house, we are definitely the DIY type of people.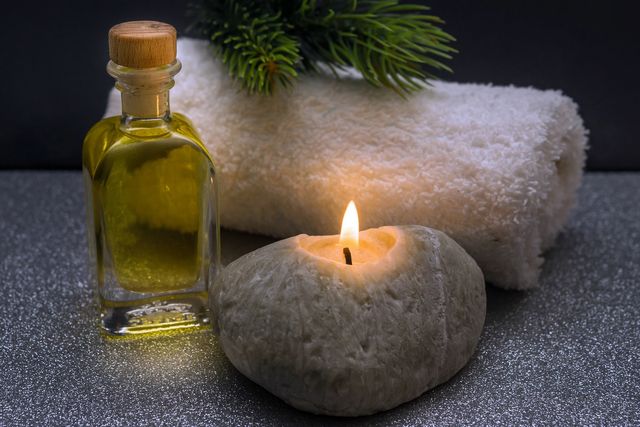 So last year, when we came across a nice massage table on our favorite shopping platform, we bought it.
CHANGED OUR RELATIONSHIP!! (For the better.)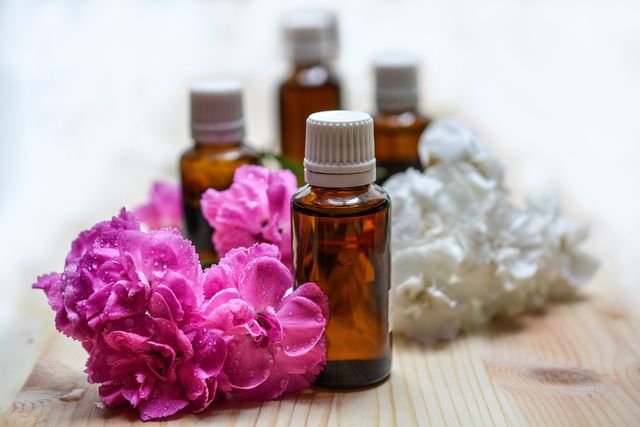 We set it up in our bedroom. Added a nice music system, some candles, a few essential oils, and then stared at each other. Hmmm? Now what? 
We quickly learned that both of us do not get massages on the same day. It is hard to focus on giving a great massage when you are totally relaxed from receiving one.
But let me back up and tell you WHY we started this and HOW freaking easy it is to add in to your happy relationship routine.  
Oh, you don't have a happy relationship routine???  Well you do now.  Because this can change your life together.  It is easy and totally worth it.  Choose two days out of the week, one is your day to receive, one is your partner's day to receive.  
A massage table is not expensive.  We bought it for our anniversary last year.  It was our mutual gift instead of chocolates for me and a new garage power tool for him.  But it is not a necessity.  You can do massage for each other on the bed, the sofa, or even the kitchen table! (Although, if you do massage on the bed, do NOT turn this into sex play.  Keep this as therapeutic touch and massage.  Sex and happy endings can come another day.)
Mark and I are in our 50s.  There are physiological changes that happen.  Hey, it's not the age, it's the mileage.  And boy, we have lived through plenty. 
Two years ago, some crazy lady ran a red light and crashed right into our car.   And about seven years before that, I had nearly lost my left leg in another accident.  Just getting older is hard on the body, but getting banged up in accidents makes it even worse.  
We had read about the healing benefits of massage, so we knew that therapeutic touch can help restore and rejuvenate tired bodies.  And when you add loving touch to the therapeutic touch, well, that is just icing on the cake.  And who doesn't like icing? 
You might have the same reasons to start massage at home.  But you might not know how.  Here's how.  Get your partner naked.  Run your hands up and down your partner's body.  LOL.  (I know, it sounds like foreplay, but remember, happy endings can happen another day. )
Seriously, the best way to get started is to get a simple timer.  Your phone probably has one.  We set it for 10 minutes, and focus on the back, head and neck area.  Mark and I use three different techniques: 
1. slow, deep rubbing
2. circular pushing
3. kneading bread
Basically, whatever feels good to your partner will help them.  The goal is to relax and release tension.  For the first 10 minutes, the focus is on the torso.  For the second 10 minutes, we focus on the arms, legs, feet, and then finish up with the back area again.
Now, when you start giving massage to your partner, you might find that your hands hurt or you get tired.  There are little handheld massage devices that you can use.  And try angling your hand up, and using the blade of your outer palm.  And finally, you can also use your elbows.  As you are giving massage, focus on your partner.  (And remember that your turn to receive will come soon!)
Mark always gets a little extra somethin' at the end of his massage.  I am a Reiki Master, so I always finish up by sharing Reiki healing energy with him.  (Maybe not what you were thinking?)
So whether you use the sofa, the bed or the kitchen table, make sure that you focus on your partner and helping him or her leave the stress behind! Oh, and along the way, you will laugh more, you will appreciate each other more, you will be a part of blessing each other, you will be a part of healing the mental and physical hurts of your partner.  
Date night out is just one night's worth of steak, potatoes, and overpriced wine.  But a weekly massage, given and received between loving partners?  That is lasting health, happiness and healing. 
Here's to YOUR new happy relationship routine!
Shanna